Attorneys Who Fight
To Maximize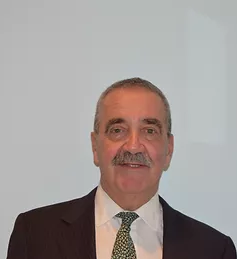 Albert Farrah has over three decades of extensive trial experience in personal injury and complex commercial, business, real estate, and construction litigation in state and federal courts and before administrative agencies. On behalf of plaintiffs he has secured numerous successful outcomes in a wide variety of matters, including a $7.3 million judgment after a 27-day jury trial in a contract action against the Town of Rockport, MA; the first plaintiff's jury verdict in the Massachusetts Business Litigation Session in a lender liability action against a Boston bank; a $1.7 million verdict in a closely held family partnership dispute; and several million dollars plus wrongful death verdicts and settlements, including in matters involving a landlord's failure to protect tenants from harm from foreseeable criminal activity, service of alcoholic beverages to intoxicated persons, apartment building fires, and construction, trucking and automobile accidents.
Mr. Farrah specializes in premises liability matters involving injuries resulting from an owner's failure to maintain the property in a safe condition, including the failure to protect tenants from injuries caused by the foreseeable criminal activity of third persons.
He has also successfully represented plaintiffs in numerous real estate, contract, development and commercial partnership disputes, in municipal land use and zoning related matters and actions against banks and insurance companies.
In defense of actions brought against his clients, Mr. Farrah has secured dismissal or extremely favorable settlements, including in: lawsuits against real estate developers and property owners by cities, abutters, architects, and partners; suits against architects; a suit by a national broker-dealer alleging $5 million securities and c. 93A claims against an attorney and CPA; a million-dollar partnership claim against a CPA; a six day jury trial involving a claim of adverse possession of Boston commercial land where a condominium project was to be built; a suit brought by a Mission Hill, Boston resident trying to stop the construction of a Roxbury mosque; in accounting and legal malpractice actions and in cases concerning land use and deed restrictions.
For over 25 years he has been privileged to represent Greater Boston Muslim organizations, including the Islamic Society of Boston, the Islamic Society of Boston Cultural Center, MAS Boston, Inc., Malik Academy, Al Noor Academy, the American Muslim Center, The Outreach Community and Reform Center, Inc. and the Islamic Society of Burlington and their leaders and members in a wide variety of engagements, including organizational matters and land use, construction and permitting issues surrounding the building and operation of Muslim houses of worship.
Professional Associations and Memberships